Using underfloor heating in different rooms
Underfloor heating can be used in any room. The main difference between using floor heating in one room or another, is the level of comfort and control required.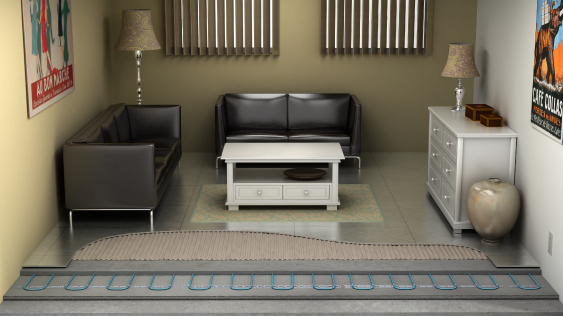 Living rooms and lounges are great places to get together as a family or with friends and floor heating provides a comfortable and unstuffy environment to relax in. The indoor air quality is improved by the reduced dust circulation achieved with radiant heat. No bulky radiators are needed so there will be more living space to be enjoyed.
In most cases living rooms are on the main level of a home and see a lot of activity. This is why it is important that this room is warm, comfortable and inviting.
Floor heating is the perfect heating solution, helping to create a living room suitable for relaxing as well as for inviting friends over.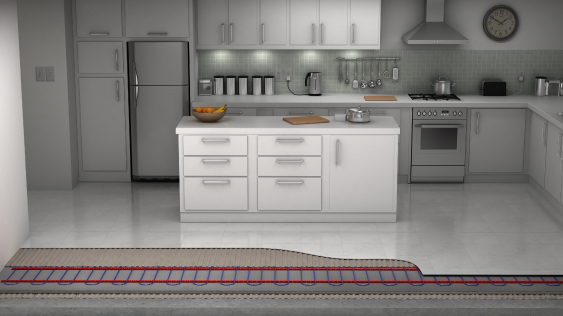 The kitchen is an intersection through which home life passes. That it should be able to with stand the rough and tumble of life is a given, but to be practical as well as comfortable takes a little thought and inspiration. We have looked at kitchens with the central idea that they form the focal point of a home.
Heat produced by cooking and the use of the oven warms the air and without the correct heating system, this space can quickly feel stuffy, not cosy. Electric floor heating is a popular choice with home owners looking to improve the comfort and energy efficiency of their kitchens.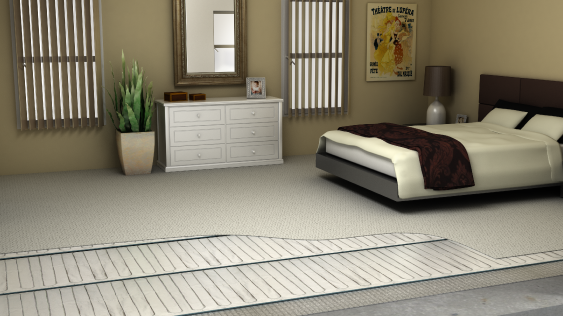 Bedrooms should be warm and inviting. The even heat distribution and comfortable room temperature make floor heating the perfect choice for a bedroom, creating an ideal environment for relaxing and recharging after a long day.
More space can be enjoyed and there is more freedom to decorate as the rooms design is not restricted by the space taken by radiators and heat vents.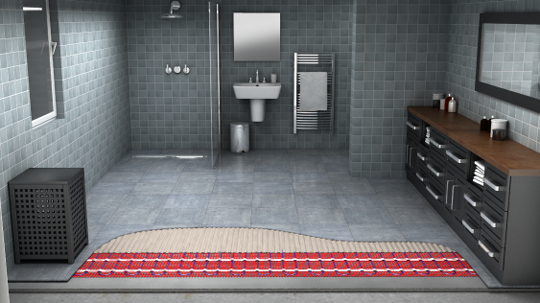 The bathroom was originally designed to be purely functional but it is now an important place to relax and unwind.
Installing floor heating will add luxury when you want to pamper yourself and take the chill off tiles on a cold morning. This space is a personal sanctuary that sets the tone for both the beginning and end of your day.
Having a floor heating system is also widely considered a key selling point, adding value to your home.
Adding accessories, such as Warmup Mirror Demister and Towel Heaters complement a luxurious yet practical bathroom design, providing extra warmth and comfort.
Related Articles and Advice