6iE WiFi thermostat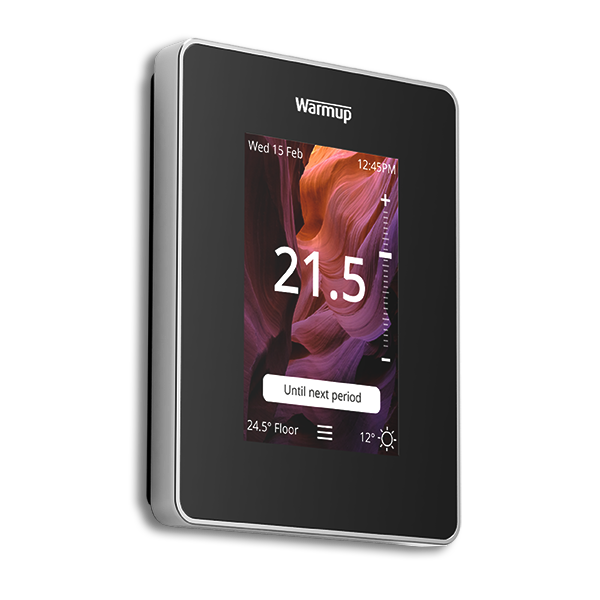 The 6iE WiFi thermostat features advanced technology to maximise on the energy-efficiency of a floor heating system,  helping to reduce energy bills. For use with both electric and hydronic floor heating systems, the 6iE does not require programming and uses latest technologies to ensure the desired temperature, at the right time.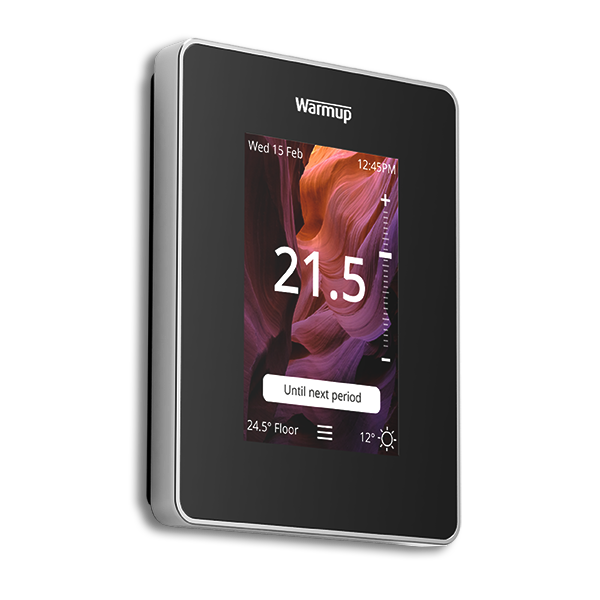 6iE heating control features
The 6iE is a thermostat with a smartphone touchscreen providing effortless control. Available in black and white with an ultra-thin (16 mm from the wall) design, it will look great in classic contemporary or simple modern homes. It can be personalised with photo backgrounds.
Set up is done in a matter of seconds, simply scan the QR code which will appear on the 6iE using the MyHeating app and it will automatically connect to the WiFi network.
The 6iE works with all of the energy saving features in the MyHeating app such as SmartGeo. SmartGeo is a unique technology and built into the MyHeating app that uses an advanced algorithm to understand the most efficient heat settings for each home.
Working automatically, it learns routines and location through background communication with a smartphone and lowers temperatures when away, only rising them up to the ideal comfort temperature in time for the arrival home saving energy and money.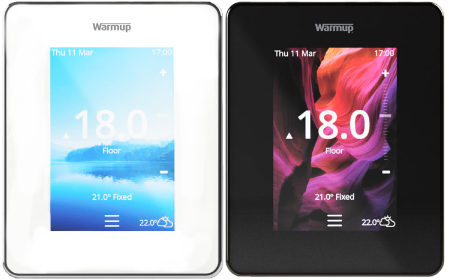 The SmartGeo technology within 6iE's partnered MyHeating app, controls the heating system automatically by knowing how far from home the user is and warming it in time for arrival. This prevents energy wastage and can save on energy bills.
Learn more about the MyHeating app here >
Featuring a smartphone touchscreen on a floor heating controller, the 6iE WiFi thermostat offers true ease of use – simply scroll and swipe to set your ideal heat schedule. 
The 6iE thermostat is also compatible with other smart devices through the IFTTT platform, allowing communication between the WiFi controller and an Amazon Alexa, for instance.
View our applets here >
Never come home to a cold house or overpay on energy bills again.
Always at the right temperature
SmartGeo™ technology makes sure the home is automatically warm just when arriving and running efficiently when away.
Weather based "early start"
Advanced early start functionality that works with the local weather forecast to activate the heating at just the right time, whatever the conditions outside.
Easy to use
The 6iE heating controls are easy to use and don't require programming. The set-up can be completed within a few simple steps.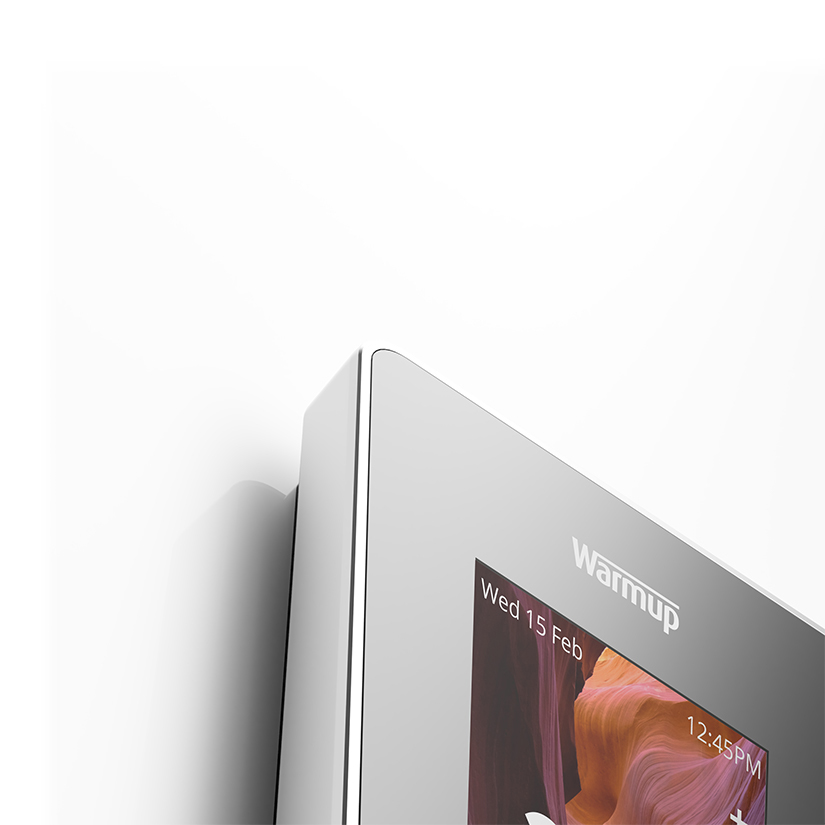 | | |
| --- | --- |
| Operating voltage | 230 V AC ±15%, 50 Hz |
| Maximum load | 16 A (~3680 W) |
| Max. ambient temperature | 40 ºC |
| Dimensions | 115 x 90 x 16mm |
| Screen size | 3,5 in |
| Sensors | air and floor |
| Floor sensor type | NTC10k (3 m long) |
| Installation depth | 50 mm back box recommended (35 mm minimum) |
| IP rating | IP33 |
| Er-P class | IV |
| Certificates and marks | BEAB and CE marked |
| Warranty | 12 years when installed together with a Warmup heating system (3 years with other systems) |
The 6iE requires 230 V AC power at all times
Compatible with electric and hydronic floor heating systems
Compatible with Combi and System boilers with Switch Live (230 V AC) input
For lower voltage, or volt-free systems, a contactor must be used