Heating Mats
Ideal for renovations, the heating mats provide warmth throughout the whole room, giving a whole new meaning to heating and comfort.
Sticky Mat
Sticky Mat features an ultra-thin 1.8mm wire that does not raise the floor levels. The system consists of a pre-spaced heating wire readily attached to an adhesive mesh that can simply be rolled over the floor.
View
PVC Heating Mat
The PVC heating mat system is ideal for installations within regularly shaped areas, where 0,5m wide mats can be quickly rolled out across the floor in parallel runs.
View
Foil Heater System
The Foil Heater System is ideal to be installed under soft floor coverings or floating floors. Especially suited for large and regular shaped areas. No screed or self-levelling is needed when installing a foil heater.
View

Ideal for renovations, where floor height is limited
Systems for all types of floor coverings
All systems are twin conductor with integrated earth, providing increased safety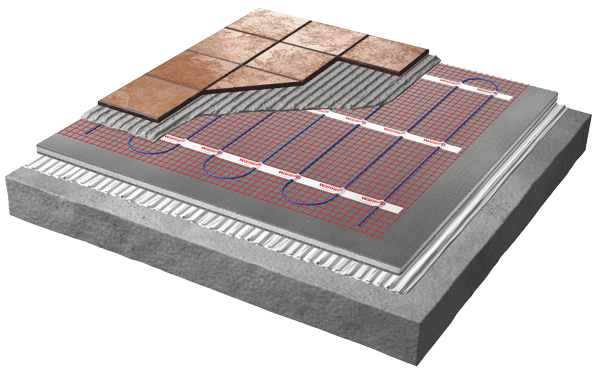 Electric floor heating systems which are directly applied to the final floor finish offer a heat-up time in minutes rather than hours, avoiding overheating and wasting energy. We estimate that for the systems under tiles it takes between 10 and 15 minutes for the floor temperature to raise 5ºC, while under laminates it takes between 20 and 30 minutes.
In renovations, many times it is not practical to remove the old existing flooring. The heating mats can be laid directly on top of the old floor, thus avoiding to go through the expense of breaking up the old floor and levelling again the surface. We do recommend the use of thermal insulation which you can choose from our range of solid cement coated insulation boards (under tiles) or soft insulation (under laminates).
Warmup's floor heating mats use BEAB-approved ultra-thin heating elements to quickly yet gently heat the floor surface.
The SPM and PVC heating mat systems are suitable for installation under ceramic tile and stone floors. They are supplied with 2 two different outputs: 150W/m² and 200W/m². The higher output has been designed for use in areas where the heat loss is higher, such as conservatories or living rooms with large glass doors.
The WLFH foil heating mat is designed for installation under wood/laminate and under soft and resilient floor coverings such as carpet and vinyl. The foil heating system provides a completely dry installation without the need of use any type of screed or adhesives.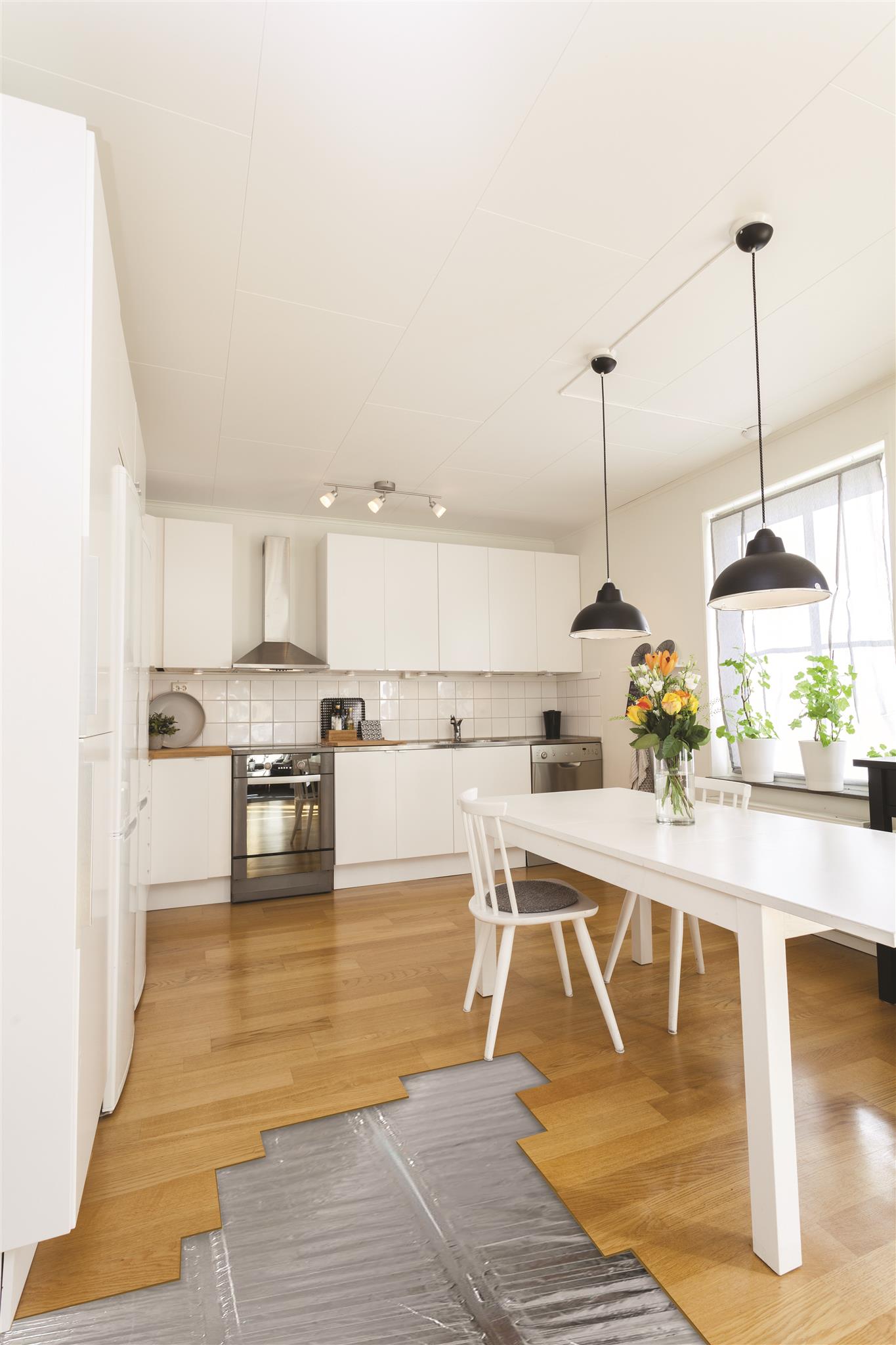 Insulation Boards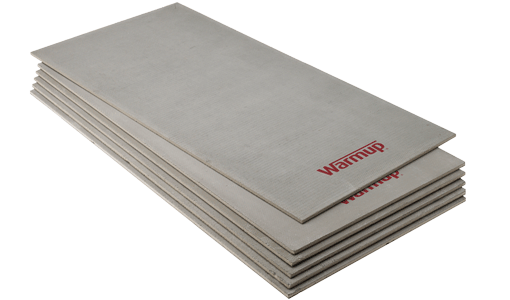 We recommend the use of cement coated insulation boards with floor heating, in under tile or stone applications, to significantly reduce the heat-up times and operating costs.
Dual Overlay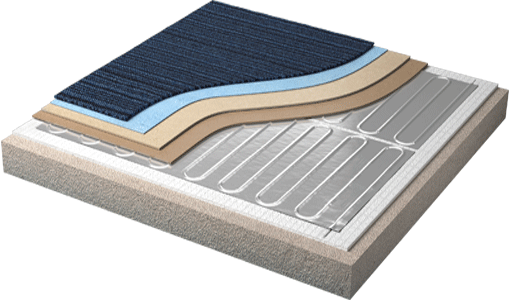 The dual overlay system is a free-floating subfloor for use with carpet, vinyl, and linoleum floor finishes.  We do recommend the use of this system in combination with the foil heating mats.
Insulated Underlay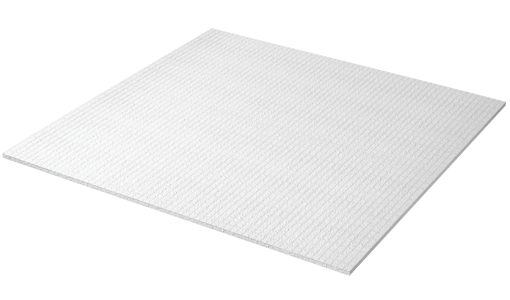 The insulated underlay is a thin polystyrene insulation barrier with effective acoustic properties to reduce contact noise. To be used with foil heating mats.
4iE Smart WiFi Thermostat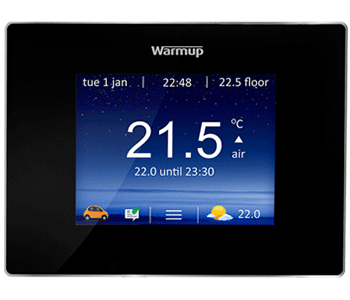 The 4iE Smart WiFi Thermostat finds smart ways to heat a home more efficiently.
3iE energy monitoring thermostat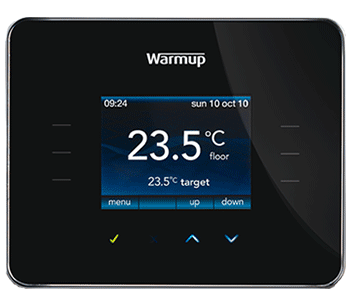 Programmable thermostat that offers precise temperature control.
Tempo programmable thermostat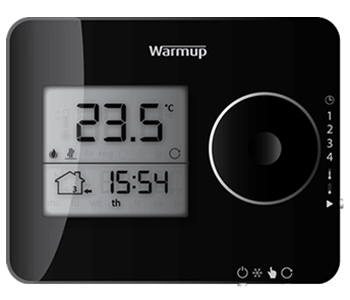 Programmable thermostat with easy to use commands.