Heating Cables
Warmup's range of heating cables include systems both for new construction and renovation.
WIS
Warmup Inscreed Cable is designed for installation in concrete screed. Suitable for almost any floor finish and especially for areas where the floor covering may be subject to change multiple times in the heater's lifetime.
View
DWS
Loose Wire is a flexible and durable heating cable ideal for irregularly shaped rooms and areas with a lot of permanent fixtures. Can easily be manoeuvred around the fixtures and corners. Installed within self-levelling or screed.
View
DCM-PRO
DCM-PRO is a heated decoupling system designed for fast installation in all areas. Ideal under tiles because the system protects the tiled flooring from cracks and gaps occurring caused by seasonal temperature changes.
View

Systems for all types of floor coverings
All systems are twin conductor with integrated earth, providing increased safety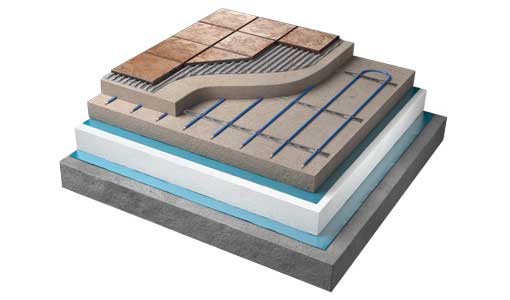 Warmup's heating cables have various different applications. While the WIS heating cable is a system designed to be embedded within a layer of screed, the DCM-Pro system and the DWS heating cable are designed to be applied directly to the final floor covering.
The WIS heating cable is the system of choice for new constructions. The installation can act as a heat accumulator, slowly releasing the heat to the floor. There is a high thermal inertia, thus it is possible in well insulated homes to take advantage of the cheaper night time electricity tariff.
The DCM-Pro system is an innovative new system from Warmup that allows a quick and easy installation, saving both time and cost. The system suits all floor types and protects the floor finish from seasonal changes that may cause cracks in the floor finish.
The DWS heating cable is designed for installation under ceramic or stone floors. It is usually used instead of the heating mats in small and irregular shaped areas.
Insulation Boards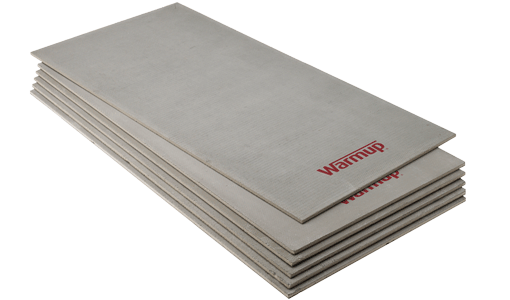 We recommend the use of cement coated insulation boards with floor heating, in under tile or stone applications, to significantly reduce the heat-up times and operating costs.
Metal Fixing Bands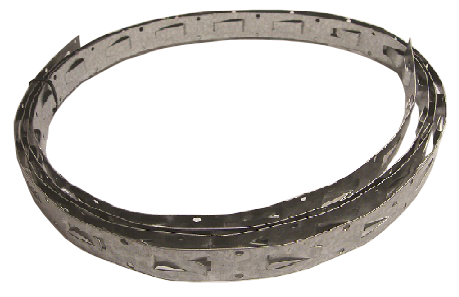 The metal fixing bands are used to help fixing the WIS heating cable to the floor.
Insulated Underlay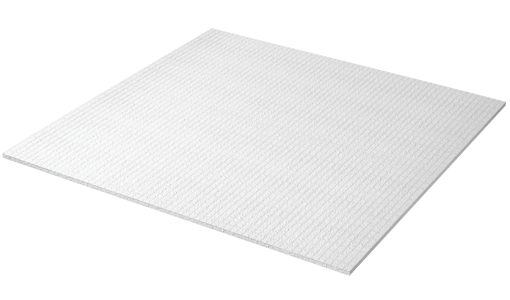 The insulated underlay is a thin polystyrene insulation barrier with effective acoustic properties to reduce contact noise. To be used with foil heating mats.
4iE Smart WiFi Thermostat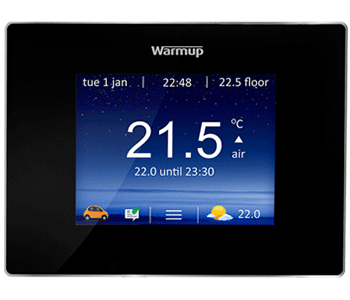 The 4iE Smart WiFi Thermostat finds smart ways to heat a home more efficiently.
3iE energy monitoring thermostat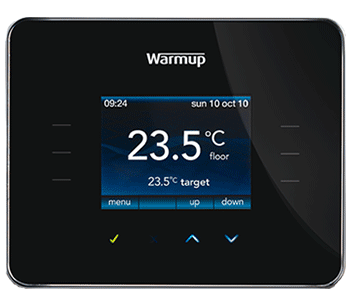 Programmable thermostat that offers precise temperature control.
Tempo programmable thermostat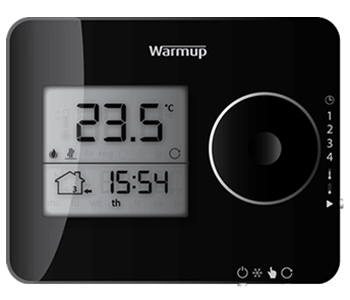 Programmable thermostat with easy to use commands.