Underfloor Heating Thermostats
Choosing the correct control system is crucial in ensuring that the heating system works the best possible way, efficiently and easily.
To provide the optimum heating solution, Warmup offers a wide range of thermostat controllers from simple manual thermostats to the latest, remotely accessible, smart thermostats.
Warmup's Thermostat Range
4iE Smart WiFi Thermostat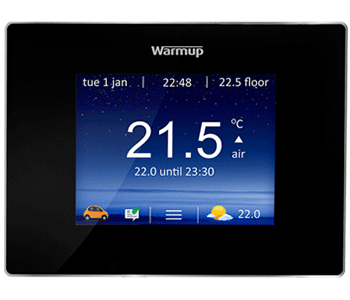 The 4iE Smart WiFi Thermostat finds smart ways to heat a home more efficiently
3iE Thermostat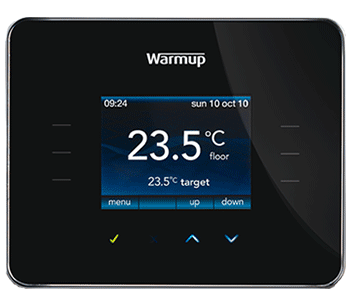 Programmable thermostat that offers precise temperature control
Tempo Thermostat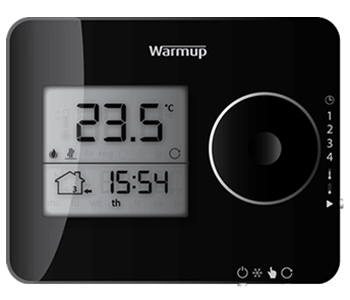 Programmable thermostat with easy to use dial and sliders
MSTAT Thermostat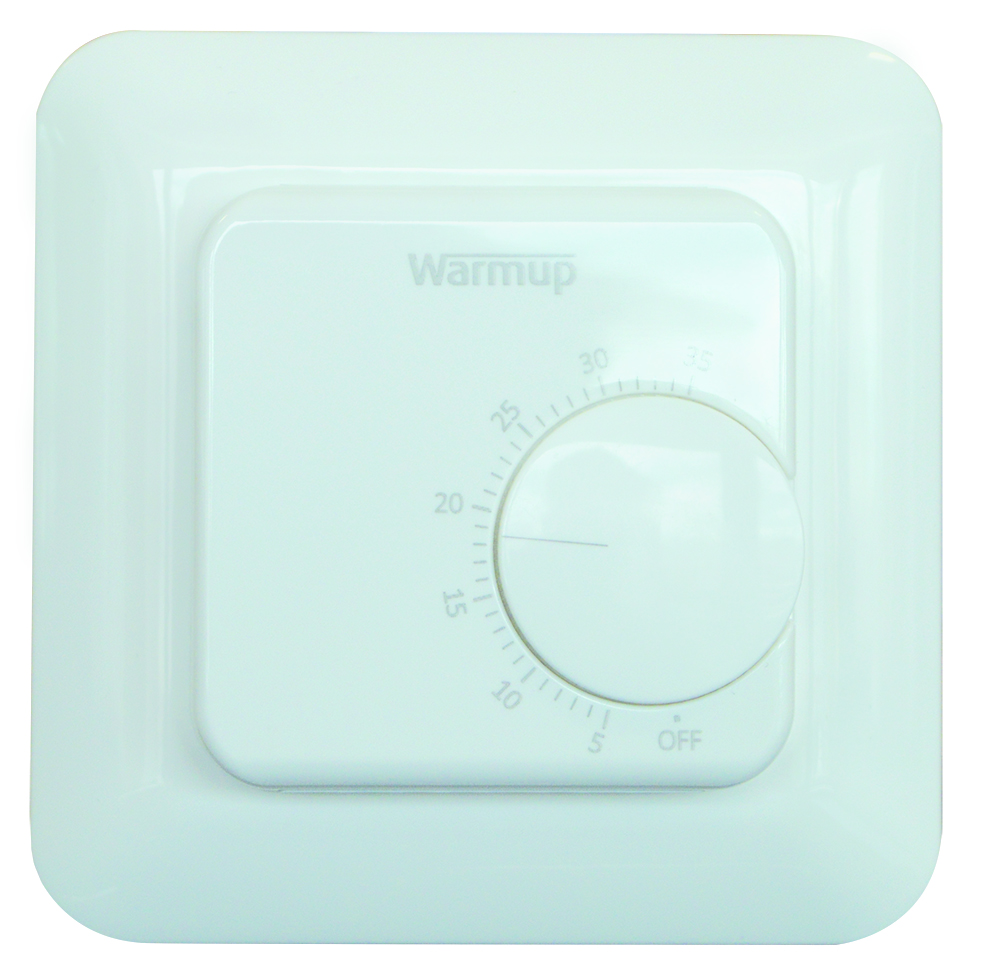 No need of programming, simply target your desired comfort temperature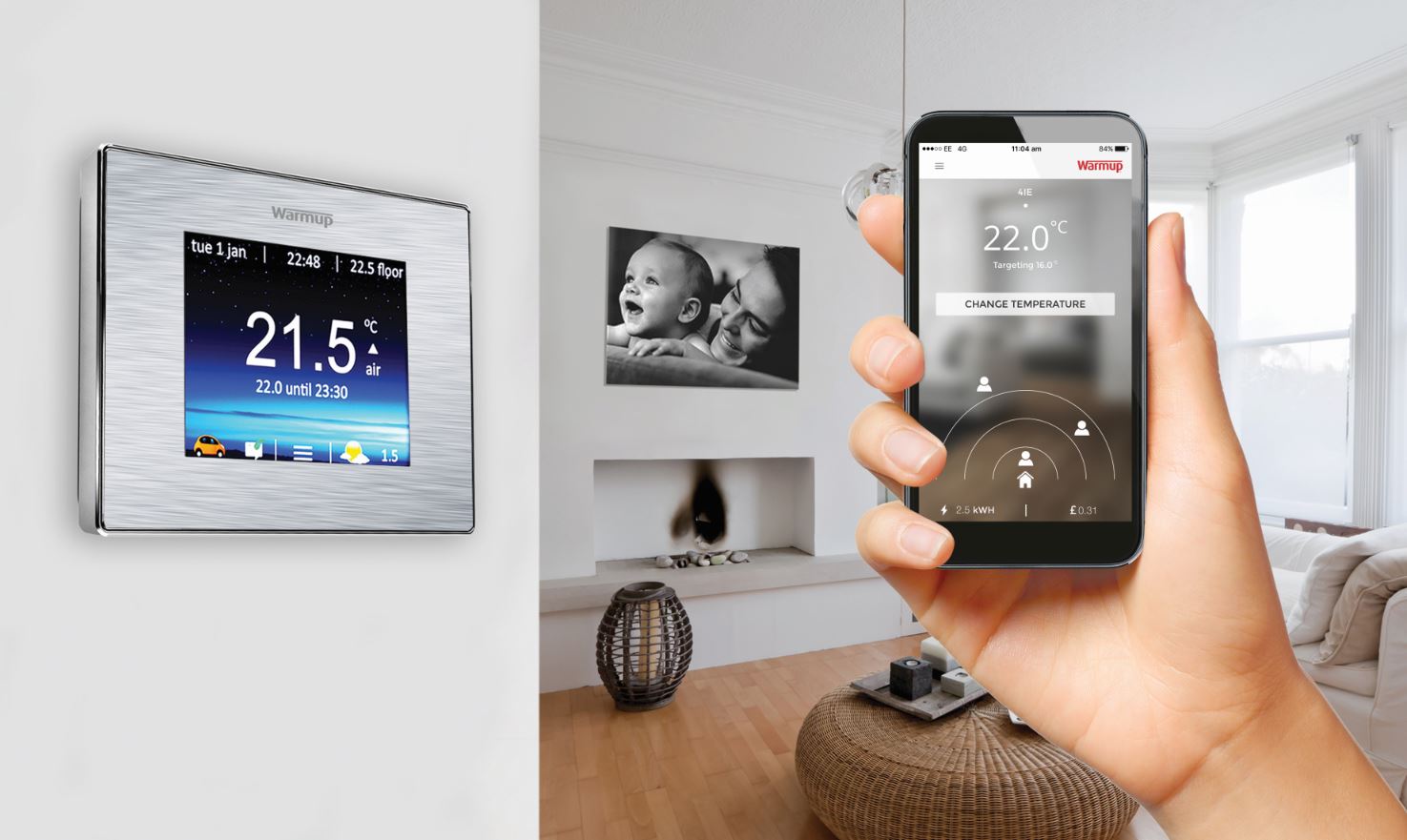 Smart Thermostats
Never think about setting the heating again. Smart thermostats work with smartphones to keep the house at the right temperature automatically. They use the location services already built into smartphones to calculate how long the user will take to get home and set the temperature accordingly.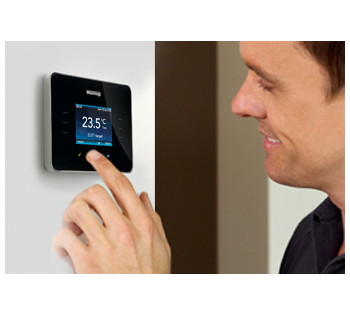 Programmable Thermostats
Programmable thermostats have the ability to set up different heating schedules per day, so the user can get accurate control usage for all rooms. Self-learning capability tells when to turn the power on to achieve the desired temperature at the chosen time.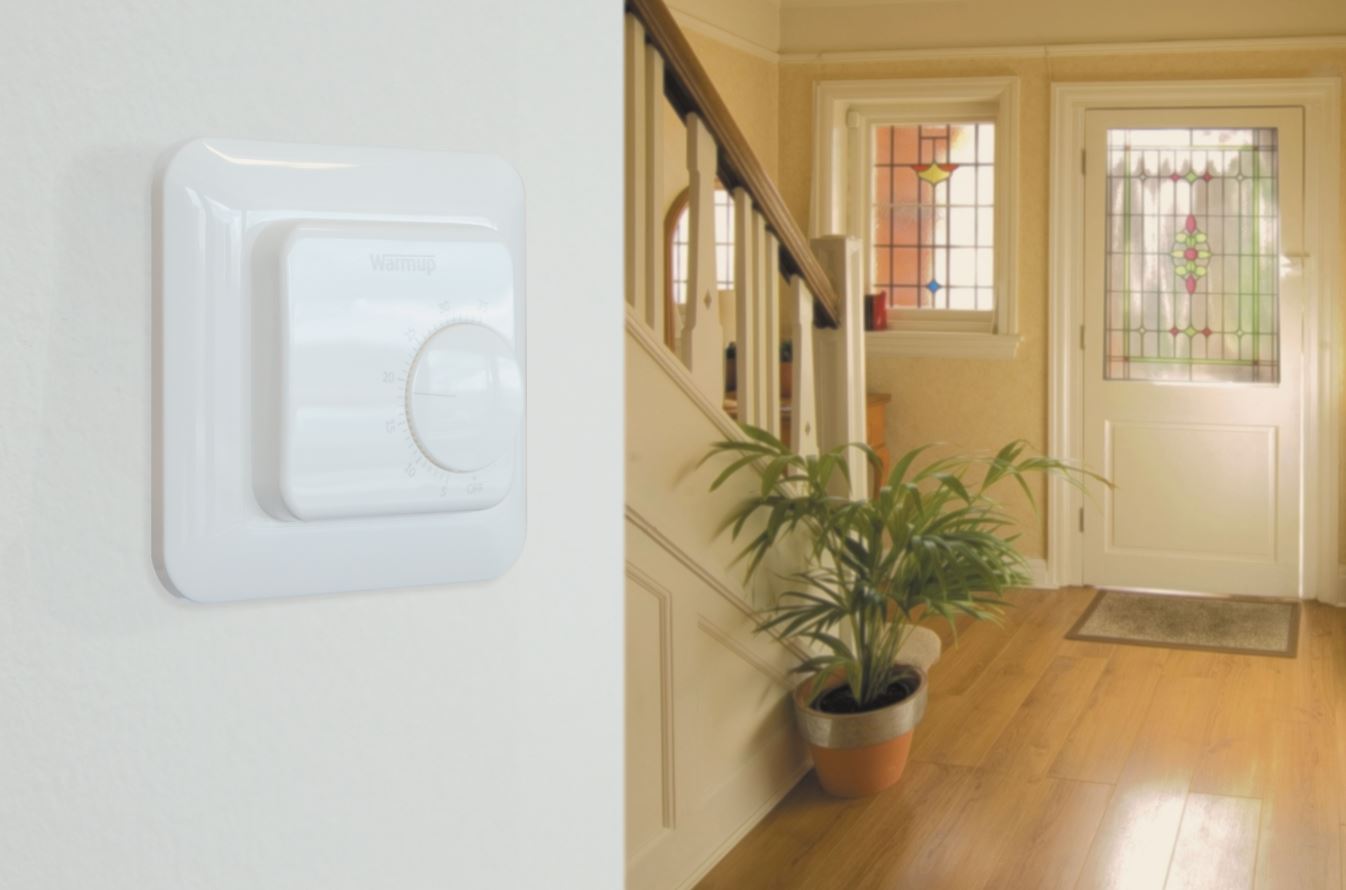 Manual Thermostats
Manual thermostats do not require programming and simply enable to target the desired comfort temperature. They are an advantage in areas where it is required a fast and simple control of the heating system.